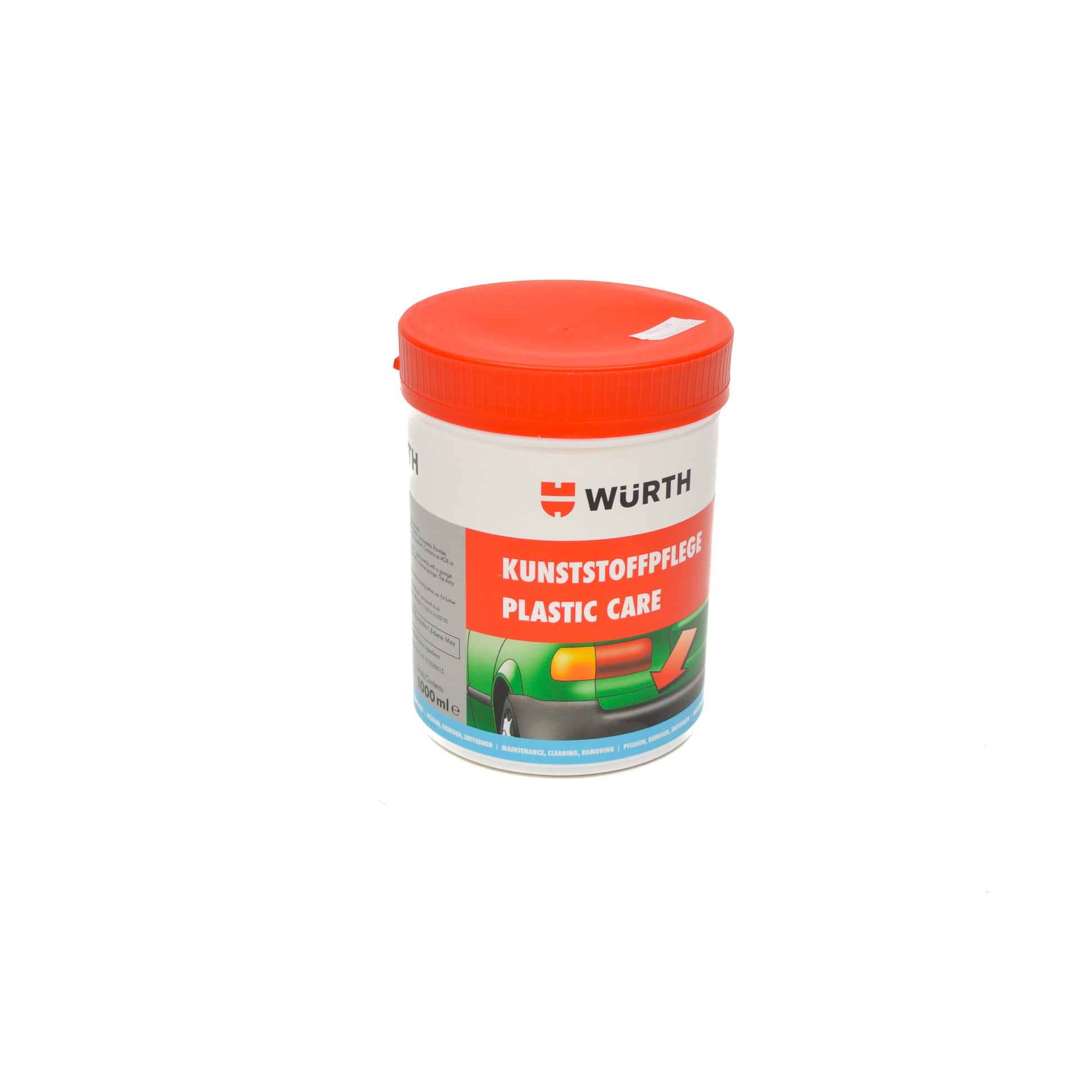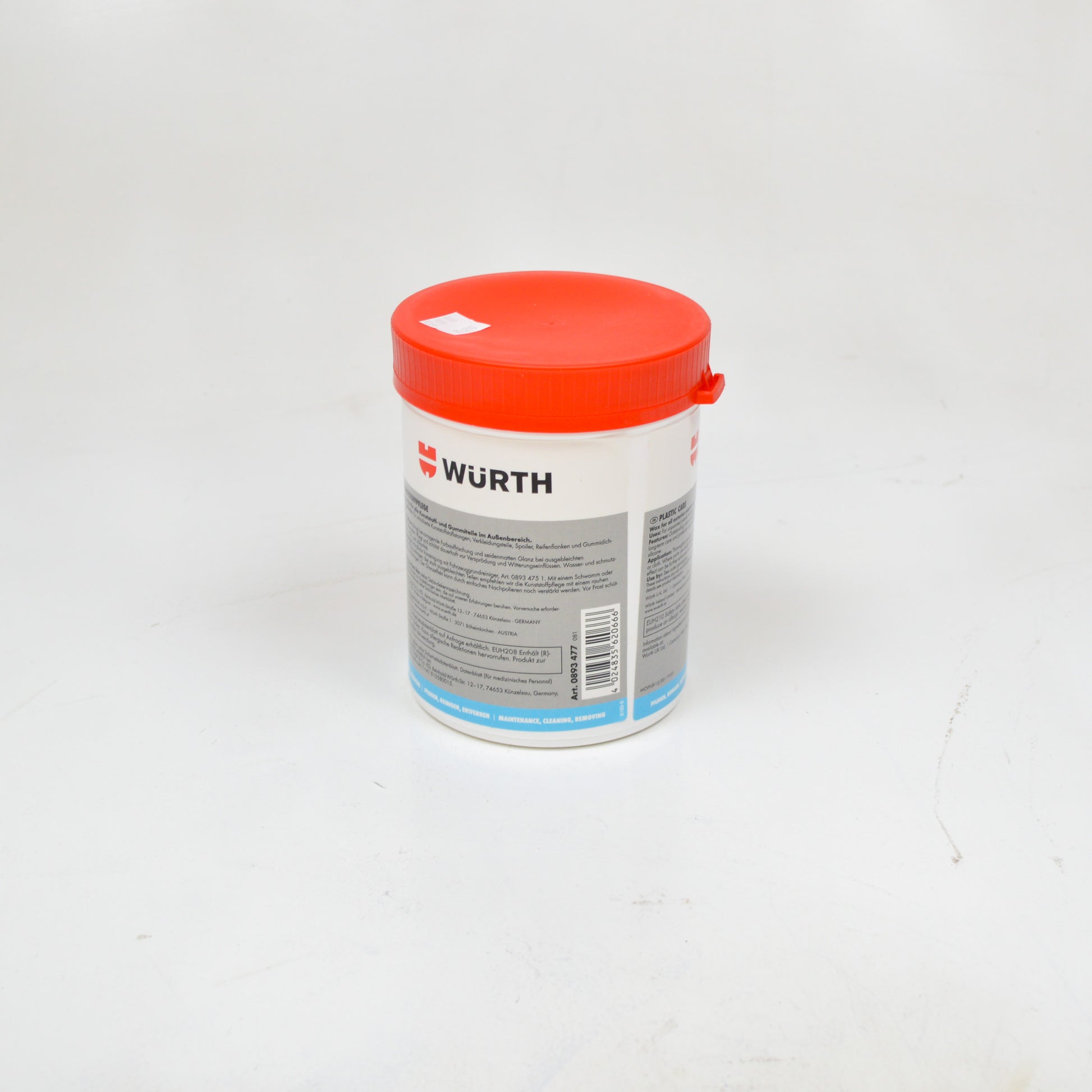 Würth professional plastic care, care wax paste wax 1000 ml, dirt-repellent
selling price
36,90 €
Regular price
including VAT, excluding shipping
Estimated delivery date: 7.12 - 11.12

Free shipping: For all orders over €150 within Germany

Pay securely with
Please pay attention to whether the item is new or used. Further information in the description!
Würth professional plastic care, care wax paste wax 1000 ml, dirt-repellent
selling price
36,90 €
Regular price
Description
Shipping & Returns
Würth professional plastic care, care wax paste wax 1000 ml dirt-repellent is offered.
OE number/comparison number
0893477
Condition
This is a new item.
Description
High-quality care wax for all plastic and rubber parts outdoors
Excellent color refreshment and satin shine

Ideal for matt, faded plastic parts

New, well-maintained appearance
Provides lasting care and protection from the effects of the weather

Plastic and rubber parts remain supple

Protection against material embrittlement and fading

Water and dirt repellent
Care wax

High yield, economical in consumption

Simple, targeted application

The product does not run off when it rains
The processing information is recommendations based on our experiments and experiences; Before each application, you must carry out your own tests. Due to the large number of applications as well as the storage and processing conditions, we do not guarantee a specific processing result. To the extent that our free customer service provides technical information, or more precisely acts in an advisory capacity, this is done under the exclusion of any liability, unless the advice or information is part of the contractually agreed scope of services owed to us or the consultant acted intentionally. We guarantee consistent quality of our products; we reserve the right to make technical changes and further developments.

Application
field of use
For unpainted plastic bumpers, exterior mirrors, trim parts, spoilers, tire sidewalls, rubber seals, etc.
Instructions
Thorough pre-cleaning with basic vehicle cleaner. Apply the plastic care product evenly with a sponge or cloth and work it into the usually rough surface structure. For heavily faded parts, we recommend a rough sponge. The glossy effect can be further enhanced by simply polishing. Protect from frost.
Technical information
| | |
| --- | --- |
| Contents | 1 l |
| Smell/Fragrance | lemon |
| Color | White |
| Chemical base | mineral oil |
| Density/Condition | 0.81 g/cm³ / at 20°C |
| AOX-frei | And |
| Silikonfrei | And |
Shipping Germany:
Within Germany the shipping time is 2-4 working days.
For a shopping cart value of 0-40€, the shipping costs are 3.20€.
For a shopping cart value of €40-100, shipping costs are €4.50.
For a shopping cart value of €100-150, shipping costs are €5.50.
Shipping is free for orders over €150.
Shipping Europe / Worldwide:
For shipping within the EU, the shipping time is 2-7 working days.
Shipping prices are calculated individually. Further information can be found at our subpage
Returns:
We offer you a return option within 30 days of receiving the goods.
Please note that the buyer is responsible for return shipping.
If an item arrives damaged or defective, we ask you to contact us directly. contact us under hilfe@smartparts24.de and we will help you immediately.
We attach great importance to ensuring that you are satisfied with your purchase from us. If you have any questions or concerns about shipping or returns, please do not hesitate to contact us. Our customer service is always available.
Please note that this information is only a summary. Please see our Terms and Conditions for further details on shipping and returns policies.